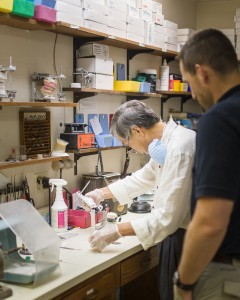 JKL Software hosts in-house TMD/TMJ, sleep apnea, and ortho seminars at many places across the country. Many of our seminars are hosted in Central Indiana for ease of access to practitioners throughout the United States and Canada (we hate sitting on planes too!).
Most JKL in-house seminars heavily involve hands-on experience. Small groups allow our instructors to work one-on-one with attendees and ensure the best experience for all.
We recommend signing up early – both to take advantage of the early-bird discounts and to be sure of availability for your chosen session.
Session Schedule:
Introduction to TMD Diagnosis and Treatment
2-day live lecture, 14 CE Hours
March 11-12, 2022, Pendleton, IN
$1,200 includes all course materials
Presented by Dr. Kenneth Lau of the Central Indiana Study Club, a Sectional Study Club of the International Association for Orthodontics
Learn proper diagnosis, treatment planning, and orthosis design for TMD treatment with positive results